Kobe Bryant: Not One Second Wasted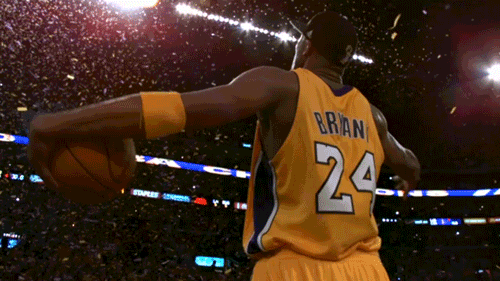 Greatness is a culmination of fear along with insecurity, embarrassment, peculiarity and an almost inhumane determination to conquer them all.
Now is not the time to debate on who was the greatest basketball player of all time or any other sports-related conversation. Love or hate Kobe Bryant you had to respect him. Hate is a strong word better described as like or dislike the athlete he was. Either way, in moments as surreal as these who cares?
The world was left shocked and saddened over the passing of Bryant Sunday (January 26). It still feels unreal even to type those words. One thing we can all take from the Los Angeles Laker icon is that he focused on what he loved and rewarded the creator every day for his gift by his work ethic.
It was no doubt he was going to be remembered forever, way before his untimely demise. You know when you see greatness. As a Knicks fan, I wasn't the fondest of Michael Jordan the athlete but even the blind could see that he was one of the greatest players ever to compete. When you saw Kobe, Lebron, D-Wade or Zion you knew they had something different from the rest of the field.
From the clutch moments to the multiple championships, The Black Mamba validated our thoughts and his too. No matter if you rooted for or against him when a bucket was needed and Bryant had the ball you already knew what the outcome was going to be.
We can all take from the Mamba mentality. Discipline, focus and an almost insane level of relentlessness are all attributes Kobe embodied. He repeatedly mentioned in interviews how grateful he was for his gifts and how he wanted to use every fiber of his being to cultivate his talents.
The five-time NBA Champion, 18-time NBA All Star — among a host of other accolades — can rest in peace knowing that he didn't waste one second on his path to greatness. That's a great legacy to leave while on the way with his daughter to coach her basketball team.
"It's the one thing you can control. You are responsible for how people remember you—or don't. So don't take it lightly." -Kobe Bryant


At times like these we ask why and try to formulate some kind of reasoning in our minds because of how our brains are designed. Death — as it always does — gives us a true perspective on life. Are you happy with your legacy if you left the earth today? If not, are you using your time wisely to fulfill that legacy? We always think we have tomorrow until we don't. Kobe Bean Bryant lived his life full; he cherished his time and gave everything he had without ceasing, be inspired.
Check out some of Bryant's quotes below.
"The most important thing is to try and inspire people so that they can be great at whatever they want to do."
"I have self-doubt. I have insecurity. I have fear of failure. I have nights when I show up at the arena and I'm like, 'My back hurts, my feet hurt, my knees hurt. I don't have it. I just want to chill.' We all have self-doubt. You don't deny it, but you also don't capitulate to it. You embrace it."
"The last time I was intimidated was when I was 6 years old in karate class. I was an orange belt and the instructor ordered me to fight a black belt who was a couple years older and a lot bigger. I was scared s--less. I mean, I was terrified and he kicked my ass. But then I realized he didn't kick my ass as bad as I thought he was going to and that there was nothing really to be afraid of. That was around the time I realized that intimidation didn't really exist if you're in the right frame of mind."
"When you make a choice and say, 'Come hell or high water, I am going to be this,' then you should not be surprised when you are that. It should not be something that is intoxicating or out of character because you have seen this moment for so long that ... when that moment comes, of course it is here because it has been here the whole time, because it has been [in your mind] the whole time."